COVID-19 considerations
Adventure Risk Management is aware of the impacts of COVID-19 (coronavirus) and is implementing strategies to address these impacts during our courses- many of these strategies have been suggested by the World Health Organization and Wilderness Medical Associates. All courses are currently planned to run as scheduled- thusfar, no courses have been cancelled.
Registered students will be sent an email one week prior to their course inquiring about their health, and the steps necessary to address any kind of potential risk of COVID-19 infection (including non-attendance).
During any wilderness medicine training course, measures to mitigate the risk of viral transmission are commonplace both in training, and to prepare oneself for patient care beyond the course (i.e. glove use, disinfection of patient care equipment). Given current conditions, these on-course measures will be increased, including practices such as:
Regular classroom and kitchen cleaning (tables, doorknobs, switches, counters, etc.). These cleaning measures will be shared by all students on course.
Dorms are cleaned and sanitized (including mattresses) by the camp where our courses are held prior to the start of a course. Daily maintenance will be conducted by those staying in a particular dorm.
Bathrooms are cleaned by the camp where our courses are held- they receive daily cleaning by their staff.
Classroom/medical equipment will be cleaned on a regular basis by students during the course.
Regular, thorough, consistent handwashing will be encouraged by all students.
Hand sanitizer will be available in the classroom and dorm rooms.
As always, the use of gloves will be emphasized during exercises where 'patient' contact may be necessary.
Tissues will be available in the classroom areas, as well as disposal containers. (For those staying in dorms, it is recommended that you bring additional for your use in those spaces.)
Students will be discouraged from sharing of snacks or food during courses.
Students who develop respiratory infection symptoms during a course will be asked to depart the course.
Adventure Risk Management is invested in providing a quality, healthy learning experience for all of our students. Please feel free to contact us with any questions you might have.
We look forward to seeing you on course!
Course Schedule
We offer more courses than any other Wilderness Medical Associates sponsor- plenty of options that will fit your schedule.
Lowest tuition prices of any of our competitors. Discounting options, too!
Camping and Lodging
Convenient, comfortable, low cost options for heated dorms or tent camping, within seconds of the classroom. All options include access to kitchen, bathrooms & showers. And the town of Idyllwild is within walking distance!

Wilderness Medical Associates
WMA is the internationally-recognized provider of the finest wilderness medicine training. Adventure Risk Management is proud to be one of the longest-serving sponsors of WMA courses.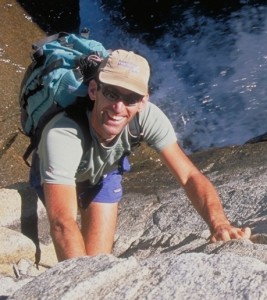 The best, most experienced instructors.
John Jacobs (our primary instructor) has more instructional days than any other WMA instructor. If you are going to invest significant time & $$ in this kind of training, don't waste time with anything but the best, most experienced instructor.
Adventure Risk Management is your best choice for wilderness medicine training in Southern California.
Beware! There are some sponsors who run their courses in inferior locations such as RV parks, college campuses, and warehouses…and some who mislead with descriptions of being close to the beach and 'hundreds of brewpubs'.
Adventure Risk Management courses are offered in the kind of environments you work & play in, with convenient, low cost camping and lodging, and with the wonderful town of Idyllwild within short walking distance!
Come join us for a course!