COVID-19 considerations
Conditions related to COVID-19 continue to evolve rapidly- Adventure Risk Management is monitoring these developments closely, and we are invested in providing the training you seek as soon as possible, with consideration to the current status of the pandemic and numerous logistical factors that must be aligned to provide any course. We will choose to offer our courses based on factors such as:
Risk levels & risk management
Under any conditions, it is impossible to remove or control all risks within a wilderness medicine course- viral transmission (i.e. COVID-19) adds another significant factor to manage. A primary consideration will be current risk levels of this particular virus.
Whether these risks can be reasonably mitigated using enhanced hygiene practices (and whether these practices will unacceptably alter the quality of course instruction and skills development).
Impacts on the local communities where these courses are provided.
Logistical considerations
Class site availability
Enrollment levels
Travel restrictions to and from the course
The conditions related to COVID-19 will not simply end at any given point in time- in fact, they will eventually diminish to a point where the risks become acceptable to you and Adventure Risk Management. We strongly encourage you to carefully consider these factors before choosing to enroll in a course. We will interpret your registration as an acknowledgment of these factors, and will then direct our efforts towards providing the course for which you and other students have registered.
We look forward to seeing you on course!
Course Schedule
We offer more courses than any other Wilderness Medical Associates sponsor- plenty of options that will fit your schedule.
Lowest tuition prices of any of our competitors. Discounting options, too!
Camping and Lodging
Convenient, comfortable, low cost options for heated dorms or tent camping, within seconds of the classroom. All options include access to kitchen, bathrooms & showers. And the town of Idyllwild is within walking distance!

Wilderness Medical Associates
WMA is the internationally-recognized provider of the finest wilderness medicine training. Adventure Risk Management is proud to be one of the longest-serving sponsors of WMA courses.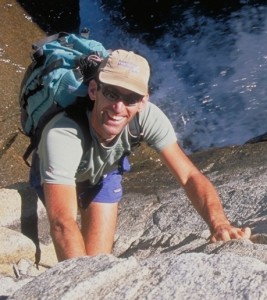 The best, most experienced instructors.
John Jacobs (our primary instructor) has more instructional days than any other WMA instructor. If you are going to invest significant time & $$ in this kind of training, don't waste time with anything but the best, most experienced instructor.
Adventure Risk Management is your best choice for wilderness medicine training in Southern California.
Beware! There are some sponsors who run their courses in inferior locations such as RV parks, college campuses, and warehouses…and some who mislead with descriptions of being close to the beach and 'hundreds of brewpubs'.
Adventure Risk Management courses are offered in the kind of environments you work & play in, with convenient, low cost camping and lodging, and with the wonderful town of Idyllwild within short walking distance!
Come join us for a course!