COVID-19 considerations
Adventure Risk Management is currently offering wilderness medicine courses utilizing a number of strategies designed to reduce the risks of COVID-19. We take these conditions quite seriously, and endeavor to manage these risks to the extent reasonably possible. These strategies include:
Smaller class sizes
Face mask requirement during course
Physical distancing whenever feasible
Outdoor instruction (when feasible)
Pre-course health screening of participants
Daily temperature monitoring
Numerous bathroom and handwashing stations
Limited dorm room habitation
Class and dorm rooms sanitized prior to course
Daily sanitizing of class and dorms (by participants)
Enhanced equipment cleaning practices
It must be understood that the very nature of emergency medicine training of any kind does require proximity to other persons in order to gain competence in skills such as patient assessment, obtaining vital signs, and a wide range of treatments. Enhanced practices will be implemented throughout our courses to mitigate the risks of viral transmission, balanced against the reality of building the skills necessary to provide good patient care.
We strongly encourage you to carefully consider these factors before choosing to enroll in a course, and we are happy to answer and questions you might have. We will interpret your registration as an acknowledgment of these factors, and will then direct our efforts towards providing the course for which you and other students have registered. All course registrations will be subject to the Registration, Cancellation and Transfer Policy.
We look forward to seeing you on course!
Course Schedule
We offer more courses than any other Wilderness Medical Associates sponsor- plenty of options that will fit your schedule.
Lowest tuition prices of any of our competitors. Discounting options, too!
Camping and Lodging
Convenient, comfortable, low cost options for heated dorms or tent camping, within seconds of the classroom. All options include access to kitchen, bathrooms & showers. And the town of Idyllwild is within walking distance!

Wilderness Medical Associates
WMA is the internationally-recognized provider of the finest wilderness medicine training. Adventure Risk Management is proud to be one of the longest-serving sponsors of WMA courses.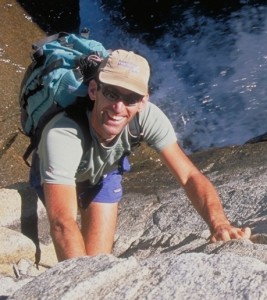 The best, most experienced instructors.
John Jacobs (our primary instructor) has more instructional days than any other WMA instructor. If you are going to invest significant time & $$ in this kind of training, don't waste time with anything but the best, most experienced instructor.
Adventure Risk Management is your best choice for wilderness medicine training in Southern California.
Beware! There are some sponsors who run their courses in inferior locations such as RV parks, college campuses, and warehouses…and some who mislead with descriptions of being close to the beach and 'hundreds of brewpubs'.
Adventure Risk Management courses are offered in the kind of environments you work & play in, with convenient, low cost camping and lodging, and with the wonderful town of Idyllwild within short walking distance!
Come join us for a course!